REVIEW: The Telephone Man – The Telephone Man 1992-1994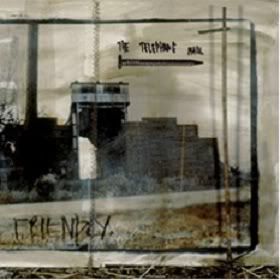 The Telephone Man
The Telephone Man 1992-1994
Temporary Residence
The end result is that "1992-1994" ultimately contains more of their earlier, less realized music, rather than the latter and more considered project that The Telephone Man became. The first six songs are comprised of their final seven-inch (Castner b/w Automatic Pilot), and an unreleased cassette, and highlight a band ripe with potential. This is what there needs to be more of, a young band coming into their own during an especially relevant and unique time in Louisville indie history. Imagine being a high school age band and making music that was as durable as Rodan or Slint, but doing that in a particularly short period of time. That is exactly what you are hearing for the beginning portion of the record, and the fact that we are limited to such a brief sampling only underscores the value of what we have.
While not without its moments, the latter portion of the anthology is markedly less impervious to time, and does not hold up quite as well. Comprised of two parts, first a four song self-titled cassette, and second as a five song drum machine demo, we hear only the earliest inklings of what's to come. Specifically, the four song cassette holds up at least as a testament to its influences, which sound heavily affected by the Sunspring/
Slamdek
scene of the early 90's. Concluding the selection is the drum machine demos which sound exactly like what they are, young kids with a four track and the will to create. That does not necessarily translate to something worth listening to though, as I habitually find myself skipping this particular section of their history.
There are a number of standout tracks to be found here. Ordered first here is the intense "Automatic Pilot," which ironically was chronologically the very last track that was available by The Telephone Man, assuming of course that you didn't listen to the b-side of a seven-inch first. Given the intensity and angst embedded in this track, it establishes a false impression of the rest of the anthology. Of the older tracks, the instrumental "Muldoon" and the rocker "Whole Man, Half Man" both establish a youthful, if turbulent charm, that sounds dated to the generation in which it was created. Perhaps their strongest material falls somewhere in between on tracks like "Douglass Boulevard," which carefully balances the dynamic tension that so defines this bands too short career. It is this iteration of the band that so deftly harmonizes the drive of the young and the precision and care of the mature aspects of the band, creating a unique and ultimately sturdy construct that has been too long over shadowed in our cities fine and illustrious musical history.
Listen to "Douglass Blvd" here.